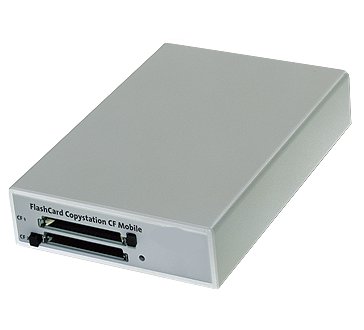 Duplication of most types of flash memory media to go.
The Flashcard CopyStation III CF Mobile is suitable for CF Cards Type I & II and all storage media which can be used in a CF Card adapter.
---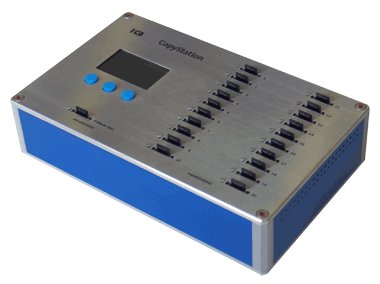 Fastest duplication and programming of flash memory media worldwide.
The IQ CopyStation is the simplest and most efficient way of duplicating your data onto large numbers of flash media like SD/SDHC/MMC/MMCplus Cards or microSD/SDHC Cards
---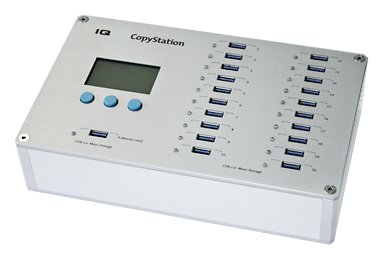 Fastest duplication and programming of USB flash drives (USB Sticks) and mobile devices with USB 2.0 interface worldwide.
Compact, flexible and ultra-fast solution for copying and programming data contents from USB 2.0 compatible devices such as USB sticks and mobile devices with USB 2.0 interface.
---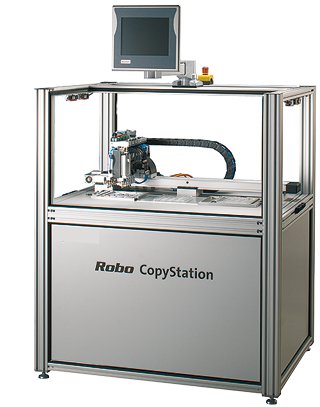 Automated high-speed duplication of mobile memory media.
Due to the very high throughput which can be achieved, the Robo CopyStation opens up completely new possibilities for distributing software, games and music for mobile phones, PDAs and mobile gaming consoles.
---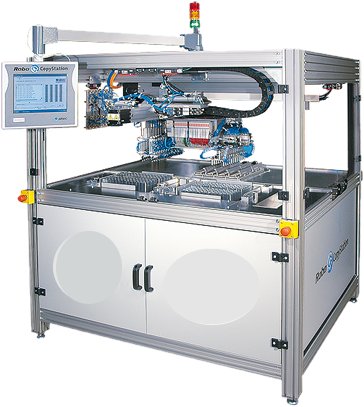 Automated high-speed image duplication  for mobile memory media
The Robo CopyStation M2 is a further development of the first automated copying station worldwide Robo CopyStation M1, which has been introduced at CeBIT 2005 in Hanover. Robo CopyStation M2 convinces with high-speed rates and its complete automation. The high throughput of more than one million memory cards per month guarantees a short return on investment.
---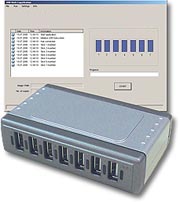 Highlights Ideal for small scale duplication of USB sticks and devices Mobile solution, easy to transport PowerSoftware with three copy me.
---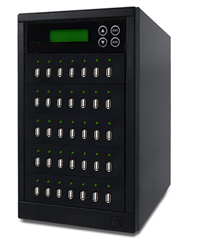 This CopyStation duplicates data images to up to 21 USB memory sticks and mobile USB devices simultaneously.
---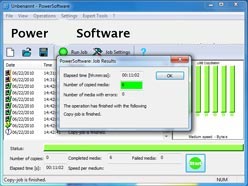 The new ultimate tool for Flash duplication.
---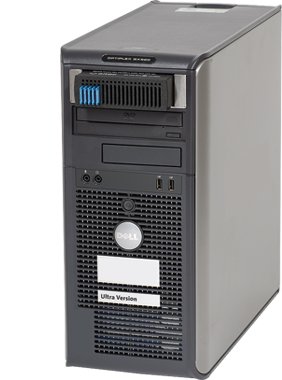 Modular CopyStation for very fast duplication of 13 different memory card types via 10 different CardBoxes for 20 cards each. With the modular High-Speed CopyStation data images of several flash memory cards can be copied parallel and in high speed.
---