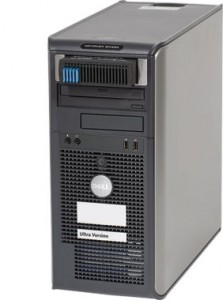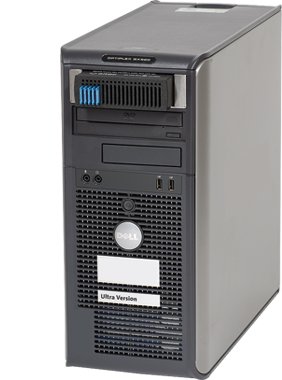 Highlights
Modular designed with exchangeable CardBoxes

Ultra fast duplication of content with approx. 75 MBytes/sec

Unique Edition 1000 software options «Short Image Files» and «File Copy» for free

SDHC, miniSDHC and microSDHC ready
Details
for CompactFlash, microSD, miniSD & miniSDHC, SD & SDHC Card & MMC, RS-MMC, OTP or SD/MMC. Other memory media on request.
With the modular High-Speed CopyStation data images of several flash memory cards can be copied parallel and in high speed.
This worldwide unique copying system consists of a preinstalled system including altec copying software under Windows XP Professional and exchangeable CardBoxes with 20 slots each.
The in-house developed copy software has the same «look & feel» as the software for all other altec CopyStations.Compatible media
The range of available CardBoxes consists of 10 models for 13 different memory card types.
Every CardBox can hold up to 20 memory cards.
Copying Speed
The CopyStation's transfer rate is approx. 75 MBytes/sec. For example, copying of 20 SD Cards with 512 MBytes each takes approx. 2.5 minutes (speed depends on memory card typ).Copying methods
Three different copying methods are available for copying the data – copying of entire data images, optional copying of short images or copying of files and directories.
For more information see «Copying methods» in the «Software» tab.
Scope of DeliveryDell Business PC* with 5.25″ copying module, English or German keyboard and Windows XP Professional operating system, mouse, DVD drive, graphic card and standard interfaces.
History
Copying respectively duplicating of flash card images was introduced at the CeBIT 2000 with the MultiMediaCard CopyStation.
At CeBIT 2002,  the new SD Card CopyStation which is providing High-Speed duplication of SD Cards and MultiMediaCards by a new hardware design using VHDL technology consisting of 21 FPGA, was presented.
This copying system benefits from the know-how and experience resulting from 10 years of CopyStation development at altec.
* Dell support in your own language and country.
Every CardBox can hold up to 20 memory cards:
There are 10 Cardbox available for 13 different types of memory cards:
CardBox for CompactFlash Card – B31AL157

CardBox for microSD & TransFlash – B31AL162

CardBox for miniSD & miniSDHC – B31AL158

CardBox for SD & SDHC Card & MMC – B31AL137

CardBox for RS-MMC – B31AL156

CardBox for OTP SD/MMC 3.7 Volt – B31AL159

CardBox for OTP SD/MMC 3.7/12 Volt – B31AL160

CardBox for Memory Stick Micro M2 – B31AL164M

CardBox for Memory Stick PRO Duo – B31AL164D

CardBox for Memory Stick PRO – B31AL164PRO
Applications
Typical markets for programmable storage media
The CopyStations are used by leading manufacturers of mobile phones to program the memory media supplied with modern mobile phones with software, accessory catalogues and sample data such as music and video files.
Memory media with maps and software for Pocket PCs and navigation devices can be programmed with our CopyStations.
Data required periodically by field workers can be copied to memory media and distributed to the employees.
For marketing and advertising: Memory media can be programmed with images and product materials such as films, catalogues or interactive applications.
Programs and data from the sectors of mechanical engineering and medical technology can be copied to memory media for use in automation, control and laboratory equipment
The marketing possibilities for storing music, audio books and videos on memory media are increasing steadily due to the drop in price of the media.
Mobile memory media are increasingly used to store games and software.
Typical customers for CopyStations
Mobile phone manufacturers

Navigation system manufacturers

Companies with field workers

Advertising and event agencies

Marketing departments

CD/DVD copy service companies

Fulfillment centers

Development and support departments

Music and audio book publishing companies

Distributors of films

Distributors of games

Software manufacturers
We also offer the programming of memory media as a copying service
Software
Our copying software, which was developed in-house, has the same »Look & Feel« in all CopyStation models.
The user interface can be switched between German and English – further languages are available as an option.
The Job Wizard is a key part of the software. It is used to specify all parameters of the copy job – Name of the card image, number of copies, whether verification is required and configuration of the software options.
Software options
1.) Software option for parallel verification.
2.) Software option for creating and copying smaller image files (Short Image Copy). This option creates smaller image files if the master (source ) memory media is only partly filled with user data. This results in faster programming of the target memory media.
3.) Optional software interface for data exchange with external application to allow customization of individual memory cards, e.g. serialization or data encryption.
4.) Software option for programming OTP (One Time Programmable) SD and MMC cards.
5.) Software option to set a temporary or permanent write protection flag on SD Card or MMC. The temporary write protection can be reset by the software.
Copying Methods
The High-Speed CopyStation provides two different copying methods for copying the data:
1)  Image Copy (default method) – an image of the entire contents of the memory media is created and then copied to the target memory media.
Advantages: A 1:1 copy of the memory media is created. Accordingly, all sectors of the target memory media are overwritten. This method is supported by all memory media file systems.
Disadvantages: Copying is relatively time consuming because all of the bytes of the original memory medium are copied.
2)  Short Image Copy (option) – only the data sectors which are currently being used are copied.
Advantages: Significant time-saving if the master (source ) memory media is only partly filled with user data.
Disadvantages: If the target memory media has already been used, some of the unused blocks may still contain old data. For maximum benefit, the data on the source memory media should not be fragmented.
Technical Data
Hardware:

Interface:

IDE

Slots per CardBox:

20slots respectively contactpads

Case:

Standard 5 1/4″ internal drive




and exchangeable CardBoxes

Performance:

Data transfer rate:

ca.75 MB/s; 20 SD Cards à 512 MB




in ca. 2 1/2 min.(depending on cards)

Power requirements:

DC Input Voltage:

5 Volt ±5%

Environmental Specifications:

Humidity:

10% to 90%, non-condensing

Temperature:

+10° to +35°C (operating)




–40°bis +65°C (non-operating)

Software:

Supplied OS:

Windows XP Professional