CD and DVD Ink-jet Disc Printer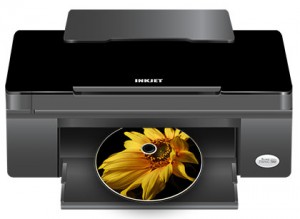 Speedjet professional print quality to the production of CDs and DVDs, delivering outstanding photo-quality images directly onto the surface of discs enabling customers to choose colourful backgrounds and images that reflect their company.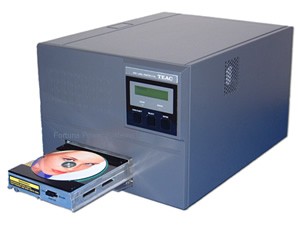 The Teac P-55 is the ideal solution for on-demand CD or DVD printing. It produces the world's finest high-quality professionally printed CD and DVD discs. Thanks to an innovative thermal re-transfer print system, 4-colour, extremely durable full colour CMYK discs can be created quickly and effortlessly.
PowerPro Manual Thermal Disc Printer
The PowerPro thermal transfer printer is a second generation printer for the effective and inexpensive labelling of CD and DVD discs. You can print high-speed, durable text and graphics onto a wide variety of standard lacquer-surface media types, eliminating the need for special printable surface discs.