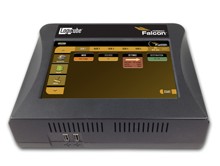 Setting a new standard. Without exception, the fastest and most technologically advanced forensic imaging solution available.
SCSI module for Falcon HDD Duplicator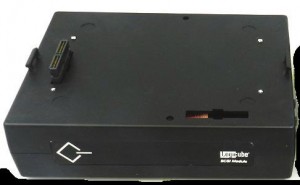 The Falcon SCSI Module expands the capability of the Falcon by providing support for imaging from and to SCSI hard drives.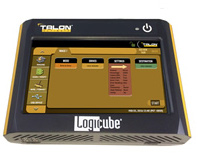 The Talon Ultimate delivers advanced, high performance forensic imaging. Designed for field or forensic lab use.  A compact footprint, user-friendly navigation, unbeatable imaging speed and a budget-friendly price. The Talon Ultimate continues the proud legacy of previous generations of the Talon forensic imaging solutions. Engineered specifically for digital forensic investigators, it meets all of your forensic imaging, hashing and wiping requirements.
Forensic Imager & Uploader. Designed for digital forensic labs, the ZXi-Forensic's blazing fast imaging speeds of over 50GB*/min and 3 GB Ethernet ports streamline forensic imaging processes. It provides a network "Push" feature that can upload images from up to 3 evidence drives directly to a network repository simultaneously. Add the optional 3 drive expansion kit to push to a total of 5 evidence drives.
Forensic Evidence Capture & Preview Kiosk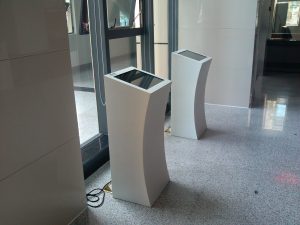 The public users can use this self service kiosk to upload and clone digital evidence that meets forensic requirements from various source media, such as SSD, portable drives, flash memory cards, USB thumbdrives and SIM cards.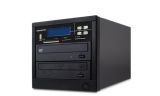 This Evidence Backup system provides high-capacity data recording and duplication of 4.7GB for DVD and over 25GB per disc for Blu-Ray, "5 times" more that a standard DVD (4.7Gb). These duplicators are very user friendly.  An intuitive menu-driven display and a 4-button control interface provides one-touch operation for the novice user while providing advanced features for the professional.