This professional CD/ DVD duplicator, offer fast, efficient duplication of CD and DVD at a cost-effective price. Available with 1, 3, 7 and 10 target drives, DVD/ CD copiers are ideal for small and large runs alike, perfect for both small business and office-based disc production right through to full scale, professional publishing environments.
---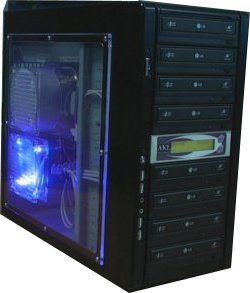 1 to 7 DVD/CD Tower standalone, no PC required, can duplicate 7 DVD/ CD simultaneously, high-performance Dual Format DVD/ CDR, support for multiple DVD/ CD Formats.
---
1 to 11 Blu-ray/ USB/ SD Tower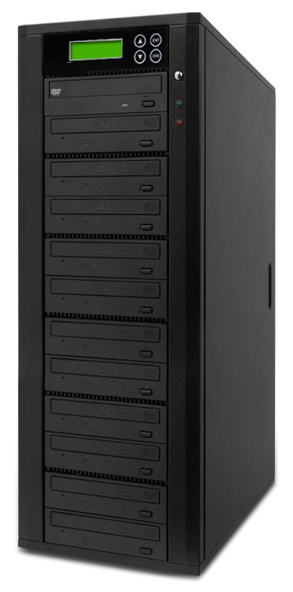 The Tower series of Blu-ray copiers provide high-capacity data recording and duplication of over 25GB per disc – that's 5 times more that a standard DVD (4.7Gb). Rigorously tested for performance and reliability, Tower Blu-ray duplicators are manufactured to strict quality control standards with an aluminium case and built-in power supplies, delivering enhanced Blu-ray duplication at every level and at all times.
---
DVD/ CD Duplicator Tower