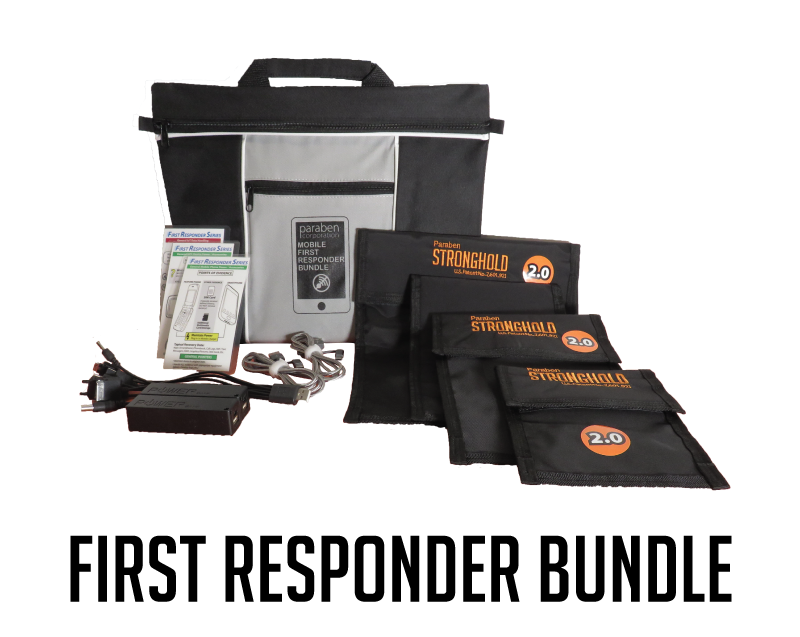 First Responder Bundle includes the following :
Carry Case

StrongHold Bag-Tablet (1)

StrongHold Bag-Medium (2)

StrongHold Bag-Small (1)

First Responder Cards

Power Supplies (2)

Smartphone Cables (2)

Multi-head Cable (1)
StrongHold Size Options :
StrongHold Large : 13.75" x 17"
The large size bag is designed to be able to hold Apple laptops and other similar items that you cannot manually turn off the wireless transmission.
StrongHold Tablet : 10" x 12.5"
The table size bag can hold a variety of different sized tablets from any manufacturers.
StrongHold Medium : 7" x 10"
The medium size is the most popular size bag as it fits the largest variety of mobile devices from standard to the XL size.
* Individual item and any quantities purchase are available.
---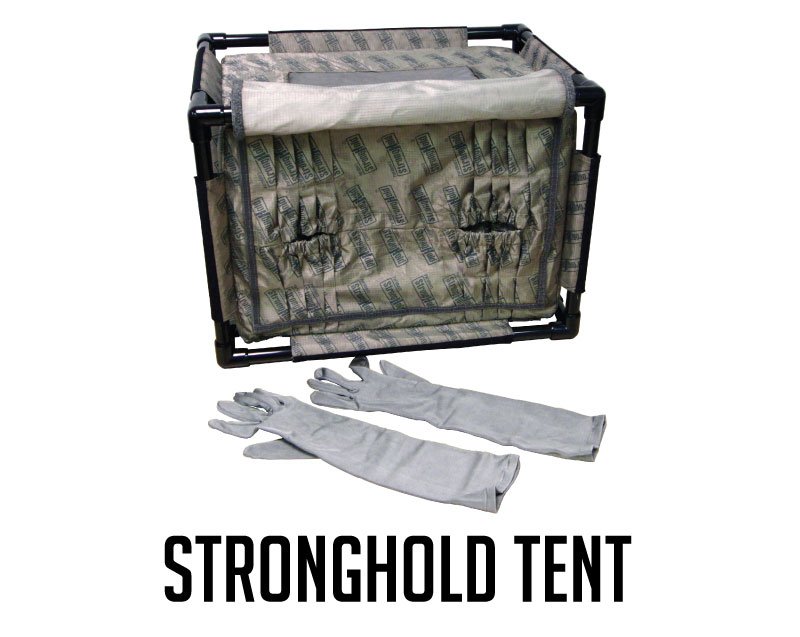 Includes the following :
StrongHold Tent (1)

Faraday Touch Gloves (1)

Remote Light (1)

Tent Poles & Joints

Size : 20" x 14" x 14"
---