SATA Adapter For Compact Flash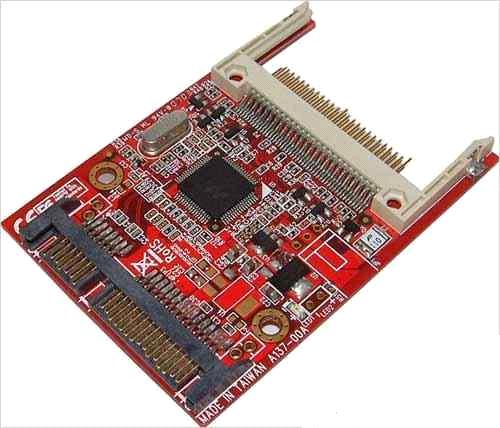 SATA adapter For Compact Flash is one of the fastest CF Readers/Writers in the market today. Connects directly to the fast SATA port, this adapter supports direct booting from the CF media as well as hot swapping of the CF media without restarting the system. Comes bundled with 3.5″ bay bracket, a standard height and a low profile PCI slot mounting brackets, the SATA can be installed into practically any system. The versatility and the fast performance of this adapter make it an ideal CF read/write device for many industrial PCs, embedded systems or various vertical applications.
---
CFast, mSATA, LIF SSD Adapter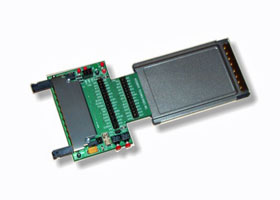 ---
ZIF to IDE Adapter

---
LIF to SATA Adapter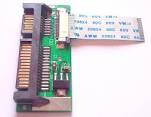 ---
1.8″ drive to 2.5″ IDE 44 pins Adapter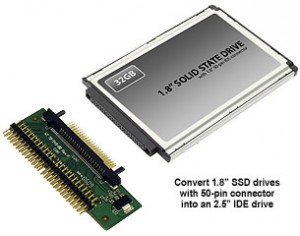 ---
1.8 inch to 3.5 inch IDE Adapter

This is a 1.8″ to 3.5″ IDE Hard Drive Adapter. It converts 1.8-inch hard drive to 3.5-inch IDE hard drive and recommended to be used for backups or direct data transfers.
---
2.5 inch to 3.5 inch Hard Disk Adapter

2.5″ IDE to 3.5″ IDE connector converter – Connect 2.5″ IDE 44 pins hard drive or SSD to standard 3.5″ 40-pin IDE commonly found on most old Desktop PC systems, your old notebook IDE 44 pins hard disk can, therefore, be used on your desktop PC.
---
3.5″ IDE to SATA Hard Disk Adapter
SATA Hard Drive can be used with standard 3.5″ 40-pin IDE interface cable with this adapter so that new drives can be used with old hardware. Looking to get more speed out of your hard drive, hot-swap capability and better airflow in the overcrowded interior of your desktop computer?
---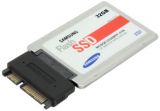 22 Pin Plug SATA [ 7 + 15 ] to 16 Pin MicroSATA Socket [ 7 + 9 ]
---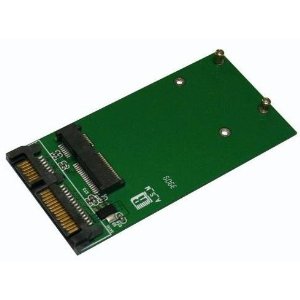 This new M2 to SATA adapter is suitable to connect the SSD to the normal PC SATA port. M2 SSD are used in the new iPad.
mSATA to SATA Adapter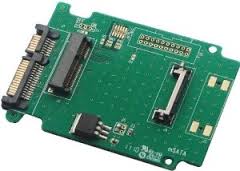 mSATA to SATA SSD Adapter. Support Intel standard interface mini SATA SSD installation. Standard input SATA-22P(15+7)
CFast to SATA Converter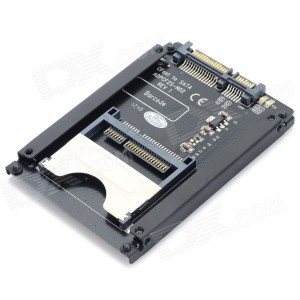 CFast is developed by CE group, uses SATA 3Gbps connector, it is the smallest SATA SSD in the world; The highest speed can be up to 375MB/s and the CF highest speed can be up to 45MB/s(300x)

Supports all CFast cards

Supports Windows 2000, XP, Vista, Win7 and so on

Driver is not needed

Compatible with 1.8V,3.3V SATA devices

Note: CFast card is not compatible with CF card

The transmission speed of CFast is faster than CF card and SDXC card
Dimensions & Weight

Dimensions

3.94 in x 2.8 in x 0.39 in (10 cm x 7.1 cm x 1 cm)

Weight

1.76 oz (50 g)