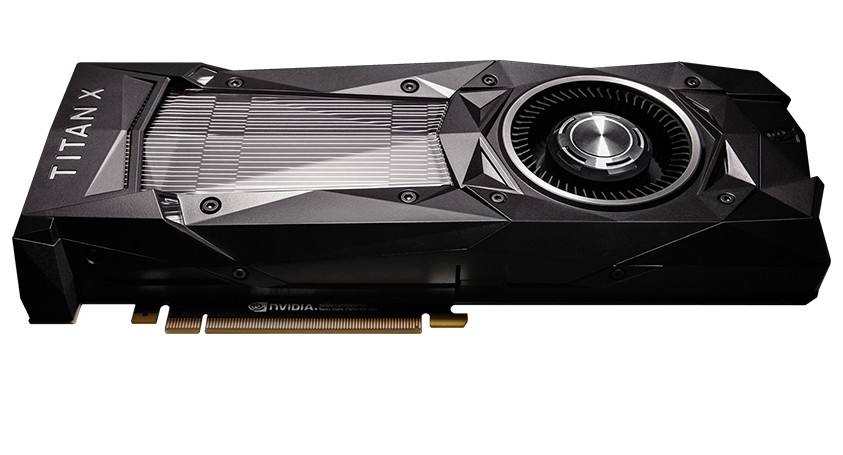 The NVIDIA TITAN X, featuring the NVIDIA Pascal™ architecture, is the ultimate graphics card. Whatever you're doing, this groundbreaking TITAN X gives you the power to accomplish things you never thought possible.
---
NVIDIA PASCAL
The world's most advanced GPU architecture
GeForce GTX 10-series graphics cards are powered by Pascal to deliver up to 3x the performance of previous-generation graphics cards, plus innovative new gaming technologies and breakthrough VR experiences.
IRRESPONSIBLE AMOUNT OF PERFORMANCE
We packed the most raw horsepower we possibly could into this GPU. Driven by 3584 NVIDIA CUDA® cores running at 1.5GHz, TITAN X packs 11 TFLOPS of brute force. Plus it's armed with 12 GB of GDDR5X memory – one of the fastest memory technologies in the world.
DESIGN EXCELLENCE
TITAN X is crafted to offer superior heat dissipation using vapour chamber cooling technology in a die-cast aluminium body. It's a powerful combination of brilliant efficiency, stunning design, and industry-leading performance.
---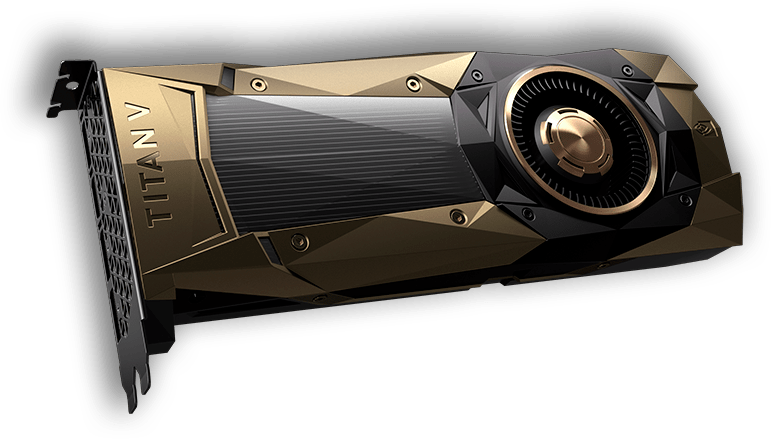 THE MOST POWERFUL PC GPU EVER CREATED
NVIDIA TITAN V is the most powerful graphics card ever created for the PC, driven by the world's most advanced architecture—NVIDIA Volta. NVIDIA's supercomputing GPU architecture is now here for your PC and fueling breakthroughs in every industry.
POWERED BY NVIDIA VOLTA—THE WORLD'S MOST ADVANCED GPU ARCHITECTURE
Volta GPU architecture pairs NVIDIA ® CUDA ® and Tensor Cores to deliver new levels of performance in a desktop PC GPU.
110 Deep Learning TeraFLOPS
21 Billion Transistors
GROUNDBREAKING CAPABILITY
NVIDIA TITAN V has the power of 12 GB HBM2 memory and 640 Tensor Cores, delivering  110 TeraFLOPS of performance. Plus, it features Volta-optimized NVIDIA CUDA for maximum results.
---